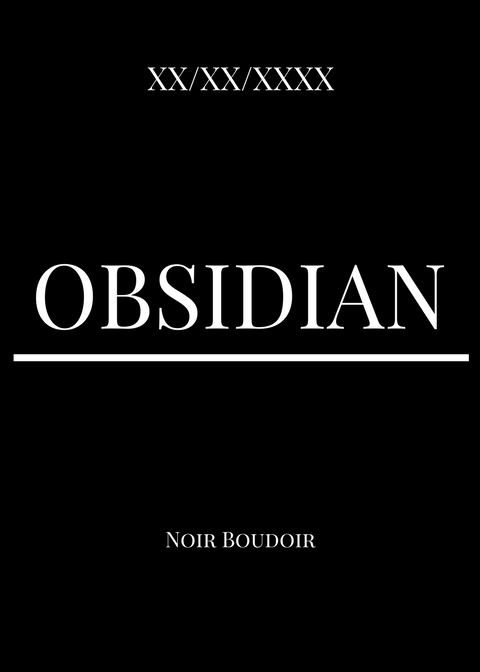 "Obsidian" is motivated by the reclamation of black and brown sexuality. Through powerful and thought provoking imagery, both the individual and collective work of each artist is a renaissance inspired by self-love. "Obsidian" is the representation of the righteous embracement of the taboo. It requires basking in ones truth, beauty, and the splendors of erotica. Tradition is questioned. "Obsidian" is produced and serves as a light that shines upon this world, revealing inner truths, and clearing a path that allows us to forge on together.

"The Obsidian meaning is linked with the concept of darkness, and just like our ever-spinning planet and its phases of night and day, the human soul also contains elements of light and dark. A powerful protection stone, the Obsidian crystal meaning helps identify your dark side so that its healing properties can clear it away from your psyche. The Obsidian crystal stone meaning reminds us that everyone has a good and bad side. Instead of hiding from our inner truth, Obsidian shines a light on the negativity and clears it away, helping us to choose the path leading towards light and love 
(Energy Muse)". 

Photographers will exhibit 7-10 pieces (3 30X20 (max), 5 8X10, 2 5X7) no larger than 30X20 inches. A multimedia piece titled "Mask off" will be exhibited as well. Images will be predominately black and white and contain images of nude or near nude subjects. A pop-up shop on opening night will feature jewelry and trinkets made by Shauntay Brandon. Location: Capital Region (Date: Summer 2018.
Please include an artist's resume and link to photos you wish to exhibit or similar works.